Yeelight Arwen Ceiling Light A Series
Smarter Lighting, Better Living
Color Mood Light | Smart Control | Higher Brightness | Dust and Insect-proof
Smarter Color Mood Light for Your Night of Romance
Arwen A series comes with color mood light to create a dream-like atmosphere that is a pleasure to experience. It works with your favorite voice control platforms such like Apple HomeKit, Google Assistant, Samsung SmartThings, and Amazon Alexa. Desired lighting is right at your command.
Arwen A series Is Available In Two Sizes
Light Up Your Dreams with Colors
Featuring 160 quality RGB light beads, Arwen 930A is mounted with both the main light and the mood light. You can use them together to create a dreamy environment that plays with light and shadow, or separately to add a feel of romance to your room.
Arwen A series is compatible with smart home hubs such as Apple HomeKit, Google Assistant, Amazon Alexa, and Samsung SmartThings, and allows remote control via smartphone APPs. Add your own imaginative touches for your lifestyle.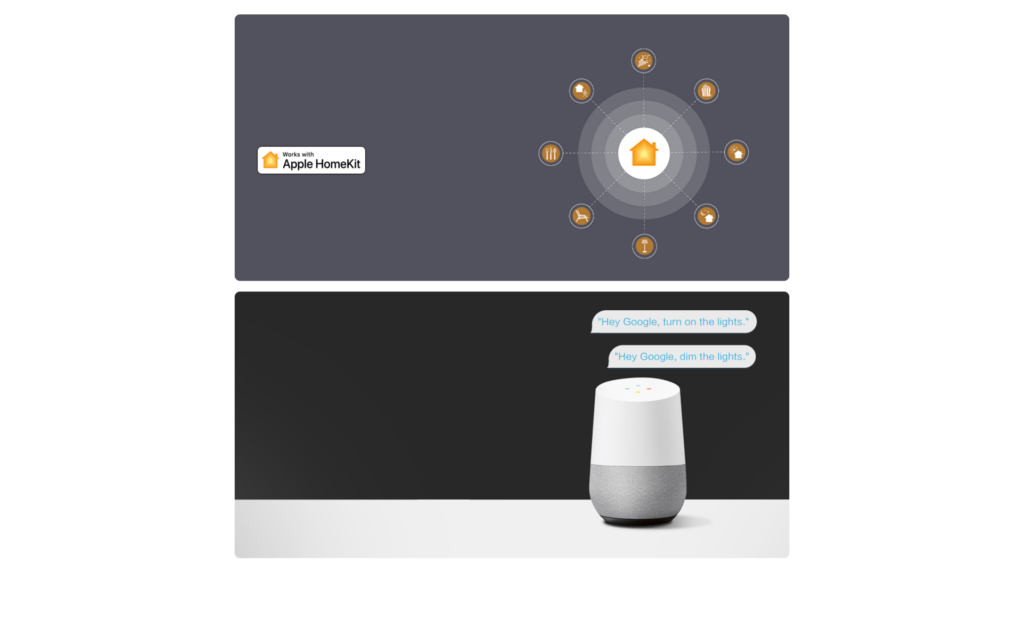 Adjustable Light for More Scenes
With a brightness of up to 7400lm, the light provides comfortability in both small and large living rooms. The color temperature is adjustable in a range of 2700K-6500K, helping to match the right light for the right setting.
Arwen A series supports moonlight mode with an ultra-low brightness. It is perfect for the nighttime as it emits a soft, comfortable glow that reduces glare and eyestrain just like the moonlight.
See the True Beauty in Your World
Arwen light bead has a color rendering index (Ra) up to 95, meaning that it accurately showcases the colors as they would be in the natural sunlight and allows you to see the lively world as it is.
A Mix of Aesthetics and Quality
Simple and light-weight in design, Arwen A series features a finely finished gold metal frame. This ensures excellent durability and can be counted upon for years to come.
The meticulously designed structure ensures that dust and insect accumulation in the light is a thing of the past.
The 0.8mm backboard is thin but strong, maintaining its shape over time.
High-precision Lens Array
The ultra-thin lens array works on all the light beads. Its efficient refraction
of light brings extra softness and uniformity to the lighting.
Easy Installation with a Rotary Button
With a user-friendly rotary button design, installation and removal have never been easier.
Bra belysning med lägre energiförbrukning
Den nya generationen av Yeelight Smart LED-lampor är utrustade med integrerade ljuspärlor och otptimerade optiska och elektroniska lösningar för ett jämnt och färgstarkt ljus. Ljuseffekten är på 94 lm/W och energiförbrukningen är 15% lägre än föregående generation.
* Förra generationens Yeelight Smart LED Bulb har 10W effekt (Aktuell YLPD13 har 8,5W)