Yeelight Third-Party Integration
Yeelight products are widely connected with major IoT and smart home platforms in the globe

Google Home connects seamlessly with Yeelight devices for voice.

Seamless setup lets you easily link the Yeelight devices in the Google Home App.

SmartThings is Samsung's open platform for smart home and Internet of things. Yeelight has worked.

Sync Yeelight with Razer accessories and enjoy the responsive lighting effects triggered by the events in the Chroma-compatible games!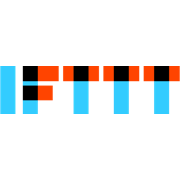 IFTTT is a free platform that helps you do more with all your apps and devices.

Alexa enables customers to interact with devices using voice.

Smart home ecosystem powered by Alice, Yandex's intelligent assistant.

From ordering groceries to playing the movie you like, Salute is not just one assistant, but a smart integration to serve your whole family.

The Home Connect Plus app integrates all your connected devices across multiple manufacturers in one app.

Kakao Home is a smart home service that allows you to check your smart home anywhere anytime.

Tasker is an application for Android which performs tasks based on user profiles.

Build your Yeelight tolls and share with Yeelight users all over the world.