Yeelight Explores New Horizons Across Product Lines:
Under the Yeelight Fun product line, the spotlight shines on two newly launched products, both Matter compatible – the Beam RGBIC Light Bar, a dual-light combo preferably placed on tabletops; and Obsid RGBIC Light Strip, a charcoal-color-based addressable light strip. These dynamic additions offer users a richer space for customizing their lighting effects, alongside Yeelight Cube – from enhancing a table setup to illuminating the entire environment.
The Yeelight Fun product line is designed to inspire users to express themselves and create their exclusive RGB settings, transforming any space into a vivid reflection of their personality. The Fun product line also promises a comprehensive migration to Matter compatibility, underscoring Yeelight's dedication to seamless connectivity.
Whereas for Yeelight Pro, attendees will be seeing the live demonstration of Yeelight Pro Nightingale Rooflight whose design is focused on the healthcare and compatible product concept. As one of the Yeelight Pro star products, Yeelight rooflight adopts nano-scale technology to faithfully simulate the atmospheric Rayleigh scattering effect, which keeps users staying in a naturally lit space and facilitates relaxation.
Rooflight products are also compliant with the universal Matter support platform, based on the new generation of self-developed Galaxy intelligent system by Yeelight Pro, which can realize the whole link of digital services from lighting design to installation and deployment, and at the same time meets a variety of application scenarios for smart home and business.
Yeelight Home, last but not least, synonymous with user-friendly and affordable smart lighting solutions, will continue to fulfill user demands for quick and simple cozy lighting.
Empowering Lighting with AI Learning and Creative Engagements:
Under Yeelight Fun, Yeelight is revolutionizing the smart lighting landscape by introducing AI-driven learning and generated lighting effects to enrich its lighting effects pool. A new section, "Graffiti Studio" will soon be launched in the Yeelight Station community around Oct, the upgraded control hub for all Yeelight Fun products.
Notably, Yeelight Station's intuitive User Interface (UI) and User Experience (UX) have garnered esteemed recognitions, winning both the iF Design Award 2023 and Red Dot Award 2023. These accolades underscore Yeelight's commitment to providing a seamless and engaging app-controlled interaction, loaded with an array of captivating features.
Furthermore, Yeelight Station is set to optimize daily use features – responding to user requests by upgrading and allowing control over the Cube Smart Lamp to display real-time fan counts from YouTube and Twitch live stream. For streamers and their audiences, this upgrade adds practicality and convenience to the lamp, transforming it into a versatile tool rather than just a decorative piece. The Music Flow and Clock Mode features, already available, add an extra layer of delight to users' daily lives.
In the realm of Yeelight Pro – the premium whole-house smart lighting product line – its software utilizes SIG Bluetooth mesh for stable device connections and data protection, and its SaaS design platform can also be tailored for businesses, offering a digital management solution that transforms commercial environments. By empowering business with the tools to digitize operations, Yeelight Pro ushers in an era of streamlined efficiency and enhanced customer experiences.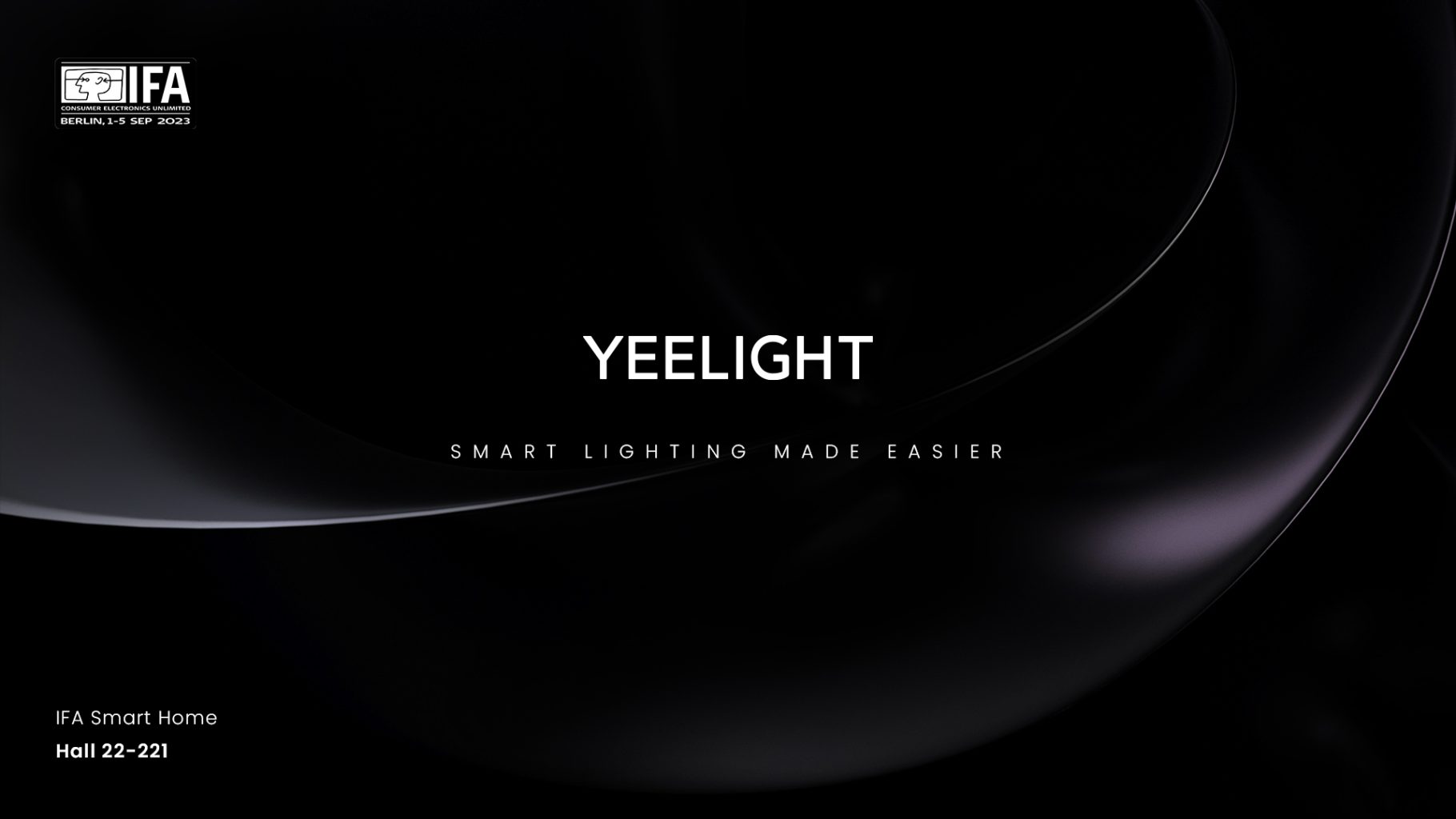 As Yeelight looks ahead, Yeelight Fun is focused on building The Ultimate RGB Playground for users. Going beyond tabletop ambiance lighting, our vision is to light up expansive spaces not limited to floors, walls, and ceilings with captivating designs. We provide users with the tools to be their own creators, turning any setting into a unique, personalized masterpiece;
On the digital frontier, the software update roadmap for Yeelight Fun is equally inspiring. As part of our ongoing commitment to deliver core values of personalized customization, user-friendliness, and everyday practicality on the top of aesthetic appeal, the Yeelight Station software is set to undergo transformative updates including streamlined control over gadgets, creating a cohesive lighting system. These updates will aim to eliminate frustrations often associated with smart lighting, ensuring a simplified and hassle-free experience for users in managing and adjusting their setups.
While Yeelight Pro products are always designed around stability and reliability as the first design principle. This next phase will usher in a new era of localized design services, leveraging smart technology to embrace industry transformation through open collaboration and add more valuable additions to any user.
Visit the Yeelight booth at IFA Smart Home, Hall 22-221 to witness the future of smart lighting firsthand. Engage with our experts and experience the brilliance of Yeelight's innovative products and software solutions.
For media inquiries, please contact: PR@yeelight.com
Yeelight is a globally recognized pioneer in smart lighting technology. With a commitment to innovation and user-centric design, Yeelight offers an extensive range of smart lighting solutions tailored to enhance every aspect of modern living. The brand is widely integrated with major IoT platforms in the world, in addition to Matter compatibility, Yeelight also supports Apple Home, Google Home, Amazon Alexa, Samsung SmartThings, Razer Chroma, Overwolf, IFTTT, and Yandex, etc. Discover more at
en.yeelight.com
.